Sustainability with DLF
DLF Ireland is the leading investor in Irish grass research.
DLF are demonstrating, in an R&D setting and on-farm, how improved grass utilisation, use of clovers, multi-species swards, and home-produced feeds like maize, lucerne and fodder beet can improve the sustainability of Irish farming through our current research trials at Faithlegg in Co. Waterford and with our Grass Partners around the country.
DLF has become the world's leading supplier of grass and clover by putting research and development at the core of its business.
Our breeders are investigating additional traits to maximise sustainability like lower N requirements, root mass for drought tolerance and carbon sequestration in grasses, enhanced biological N fixation in white clover and red clover varieties more tolerant of grazing. These traits of the future are key to answering the challenges posed by both global warming and emissions targets for agriculture.
DLF conduct independent large-scale perennial ryegrass evaluation trials on farms around Ireland through our Grass Partner Programme. These on-farm trials give us an independent insight into grass utilisation and efficiencies on-farm
Through these developments, we are improving forage production in the field with:
Higher utilisation rates, driving on farm efficiency with grass varieties that are easy to manage without mechanical correction. Grass varieties with a more efficient root system to make better use of vital nutrients and improve persistency, drought tolerance and carbon sequestration in grasses
White clover and red clover varieties that are more tolerant of grazing to enhance biological N fixation
More sustainable alternative forage crops with increased tolerance to a range of diseases to help maintain yield and quality.
DLF's breeding programme investigates traits to deliver advances that support sustainability in top-performing products such as Alfalfa, grasses, and clover.
Recognising the potential impact Agribusiness can have on the environment, climate, and communities, DLF Ireland has formally adopted the United Nations Sustainability Development Goals (SDGs) to enhance its sustainability strategy.
We believe we are custodians of the future, and sustainability is at the core of what we do. We are working hard to ensure our actions today do not negatively impact on future generations. Our people share a culture focused on achieving this with integrity and ambition across each of our businesses.
Seeding the green future
Agriculture and landscapes are highly exposed to climate changes, as farming activities and green areas directly depend on climatic conditions. For more than 30 years, DLF breeding and product development has optimized grass varieties ideal to local climatic and environmental conditions.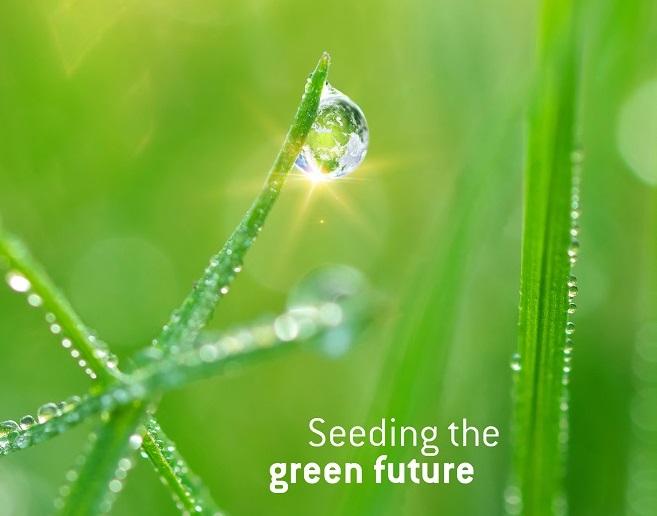 By increasing resilience to changing factors such as disease pressure, severe drought and flooding situations, DLF has managed to meet the requirements for future production. Through dedicated plant breeding, our breeders are delivering solutions for more sustainable land use across the world's temperate climate zones.
Constant improvements to top-quality varieties of grass, clover and alfalfa help our customers increase their outputs, reduce their inputs, and simplify the management of their green spaces. These are sustainable solutions.
Learn more about our projects here:
Improved milk

production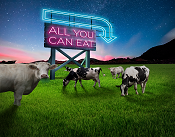 Homegrown protein can
reduce your carbon impact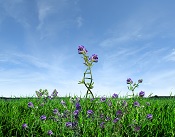 Drought tolerance is
found in the long roots



See our "Frequently asked questions" below for a quick guide to the ways that DLF research and development contribute to a green future.